The client is always at the center of our practice.
OUR
PRACTICE
Our clients can benefit from a combination of our capacity in different areas of the Law, our knowledge of specific industries and versatility in international practice areas.
In all these areas and sectors, we work with an inseparable business acumen.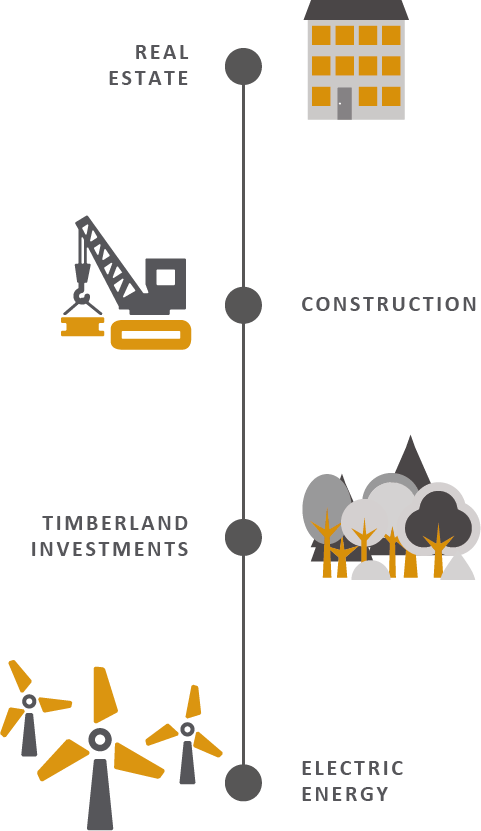 Residential Development
Non-Residential Development
Real Estate Structured Transactions (Build-to-Suit and Sale Lease--Back)
Real Estate Acquisition and Investments
Real Estate Holding Companies
Land Subdivision and Gated Communities
Logistics and Industrial Warehouses
Self-Storage
Hospitality and Tourism
Theaters and Multiuse Arenas
Shopping Malls
Leases and Retail
Real Estate Capital Markets
Real Estate Transactions of Rural Lands
Real Estate Due Diligence
Real Estate Regularization
Real Estate Litigation
Arbitration involving Real Estate Transactions
Negotiation of different types of construction contracts (lump sum turn-key contracts, partial construction contracts, MGP, DBOT, DBOTM, and Alliance Contracts, among others).
Negotiation of technical projects and architectural contracts.
Legal advice to concessionaries, investors and financing entities in analyzing and negotiating infrastructure construction contracts.
Legal advice in the creation and coordination of RFPs.
Negotiation of contracts following international models such as FIDIC – International Federation of Consulting Engineers (Yellow Book, Silver Book, etc.), AIA (American Institute of Architects), etc.
Construction contracts management, participation in expert panels, as well as litigation and arbitration involving construction.
Structuring of investment vehicles, corporate structures and joint ventures for foreign and national investments in the sector in accordance with regulatory legal requirements.
Purchase and sale, rural lease and rural partnerships, usufruct, surface rights of rural lands with timberland forests.
Formation of timber funds in the local and international markets, including their investments in forestry companies (through M&A deals), strategic rural properties or planted timber.
Due diligence of forestry assets and rural properties, as well as their regularization before Real Estate Registry Offices and other competent authorities.
Legal advice related to rules restricting foreign investments in rural lands and lands close to the country's borders.
Strategic litigation and arbitration involving the sector.
M&A involving Electric Energy Assets
Structuring of Energy Generation Projects
Structured Financing
Project Finance
Advice in the contracting of Construction and Equipment Supply
Management of Contracts and Claims
Advice in Bids in the Regulated Market (ACR) environment
Transaction in the Unregulated Market (Mercado Livre - ACL)
Energy Structured Transactions – Physical and Financial Markets
Advice on corporate and regulatory matters for concessionaires and authorized agents
Administrative and Judicial Litigation, as well as arbitration in contractual, corporate and regulatory matters.
INTERNATIONAL AREAS OF PRACTICE
---
Based on the solid international experience of our partners, the firm represents clients in several international transactions, including investments in Brazil by foreign companies (inbound), and investments overseas by Brazilian companies (outbound), or transactions involving multiple jurisdictions.
Our international practice has also a specific practice focusing on Latin America and Mexico:
LATAM Practice
Structured to assist companies with interests, operations or businesses in Latin America.
Mexico Desk
Since an important part of the firm's LATAM practice is concentrated on transactions involving Mexico, we have set up a specific practice group focused on working with clients and matters involving Mexico.